Proven impact in every step forward.
Our goal achievement rate
Goal action plans allow women to identify what steps are necessary to build the life they want for themselves.

With support from Fresh Start staff, women are individually mentored and coached through the process of identifying, setting, and achieving goals as they take steps towards self-sufficiency.
Below is the goal achievement rate from the last fiscal year, organized by pillar:
Pillar One:
Family Stability
Pillar two:
Health &
Well-being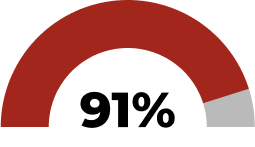 Pillar three:
Financial
ManagemenT
Pillar four:
Education
& Training
Pillar five:
Careers